problem
The European Union estimates that there are about 100.000.000 abandoned companion animals in Europe. Adoption is very complicated and pricey. Often it is easier to just buy a pure bred pet.
challenge
How to design a digital solution that will simplify pet adoption process for millennials in the European Union, as well as improve the bookkeeping challenges of shelters and caregivers?

A platform where users can browse animals from shelters across the European Union and proceed with the adoption process. It simplifies the way to find your perfect friend that needs a home desperately.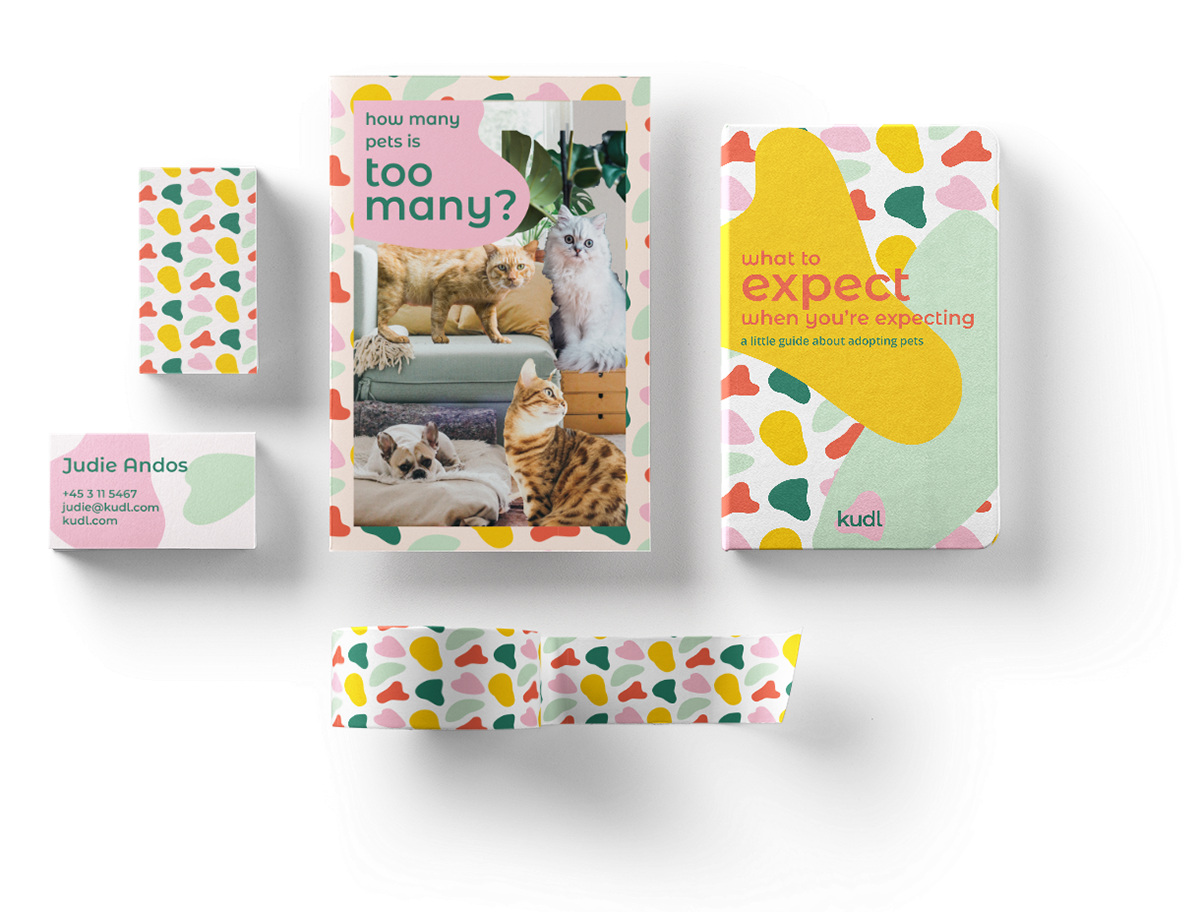 Brand Values
The visual identity for kudl is based on the brand's key values of openness, kindness, and affection.
It is composed of 5 "blob" shapes representing the variety of pets in the world. Every pet is different and unique, just like the shapes.
Warm, natural colours are used to evoke a homely feeling, which is crucial when bringing in a new family member to your household.
Logo & typography
The logo is designed to have many different alternative options. All shapes and colours can be used interchangeably, as long as legibility does not suffer. This goes back to the concept of kudl representing all the different pets.
Montserrat Alternates is showing off the playfulness of animals and the fun aspects of owning a pet.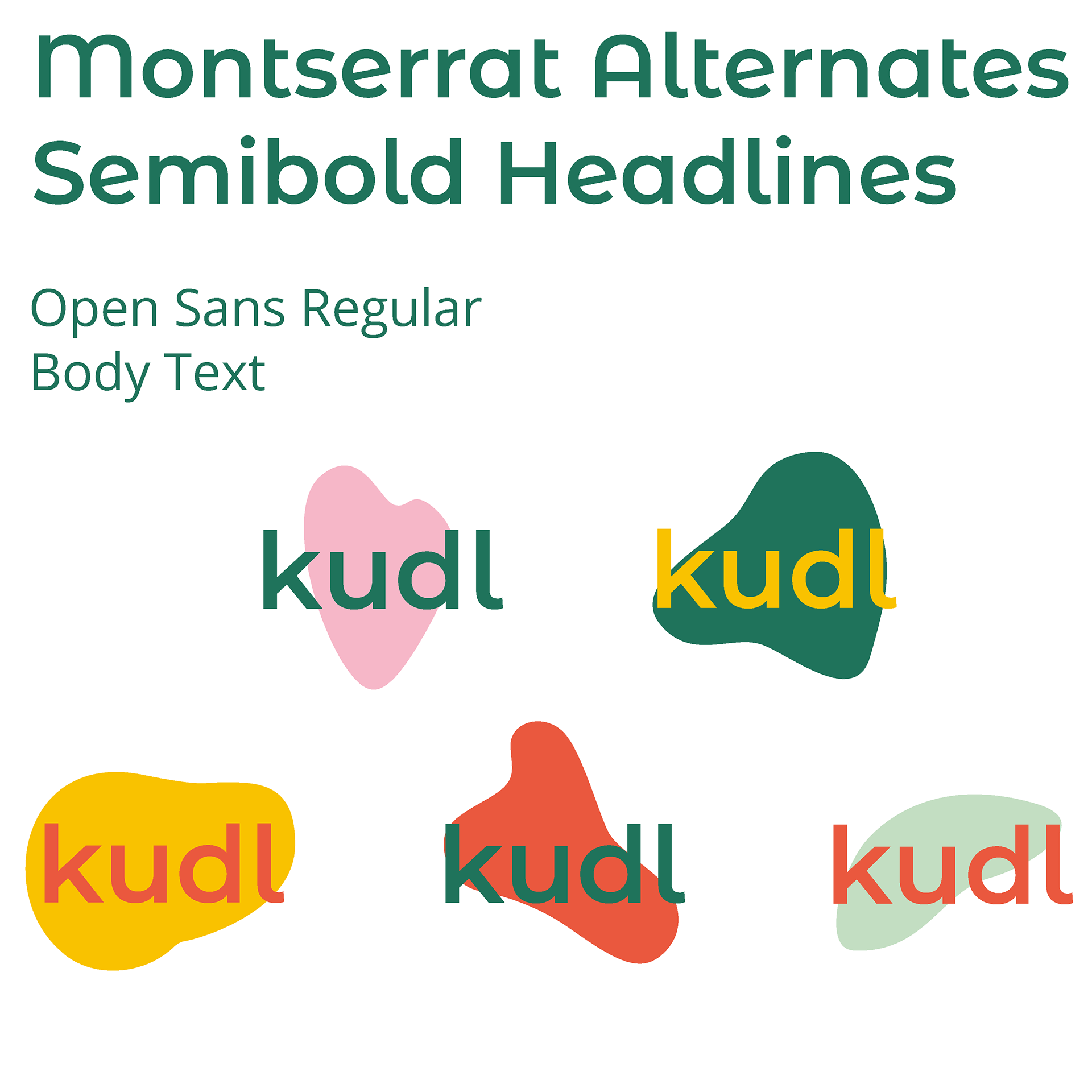 Illustrations and icons
The illustrations combine UI friendly and easily adaptable designs with playfulness of the brand by implementing blobs as background accents.

Web

landing page
The landing page of kudl was designed keeping in mind the need to provide all the necessary information about the platform. It contains a visual explanation of how the service works, a preview of available pets, social posts from people who adopted via kudl, and information about pet transportation, as well as CTA for shelters.
The page follows brand identity guidelines and sticks to the core values of openness and transparency.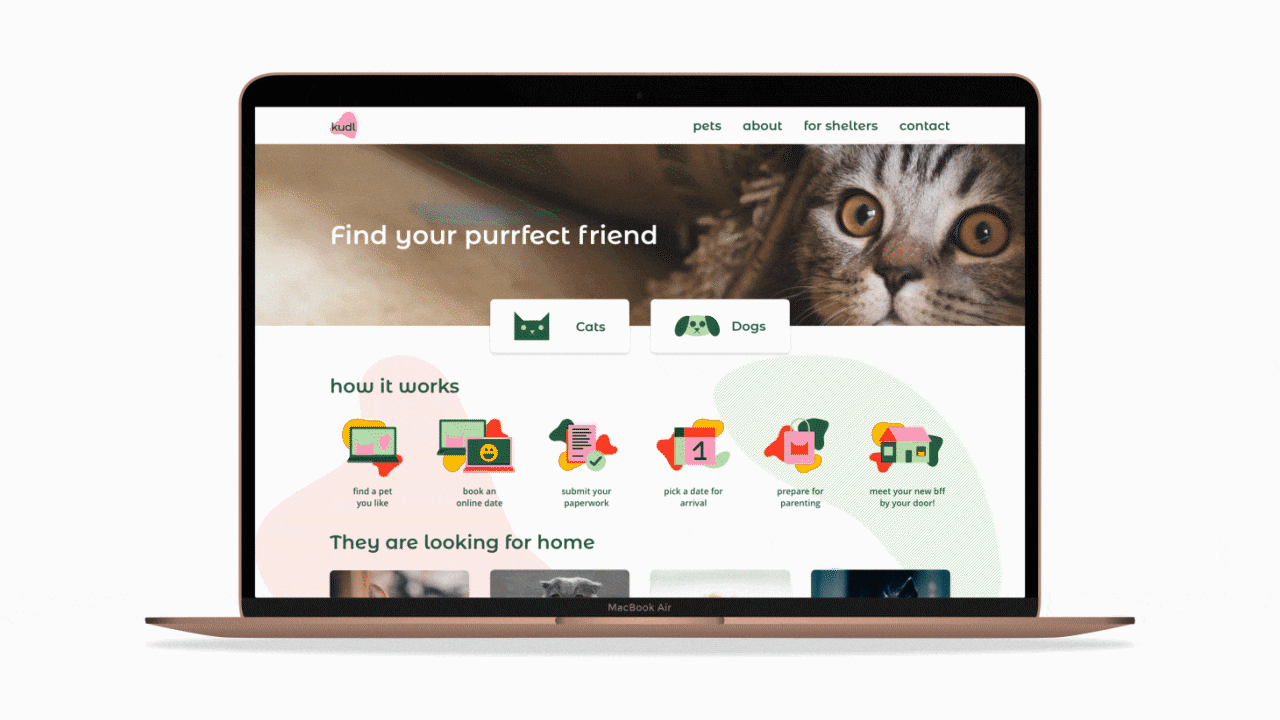 kudl web service is divided into two parts. One side of it is designed for potential pet owners to find a pet. It includes various filtering options, info regarding adoption, and a system towards contacting shelters and proceeding with the paperwork.
The other aspect of the project is to provide a platform for shelters and pet caregivers to keep track of their adoption processes and have information regarding their overall state. It includes data visualisations towards many different data points, such as adoption rates and costs. It is very important to provide transparency and security to all parties, which is emphasised throughout the website.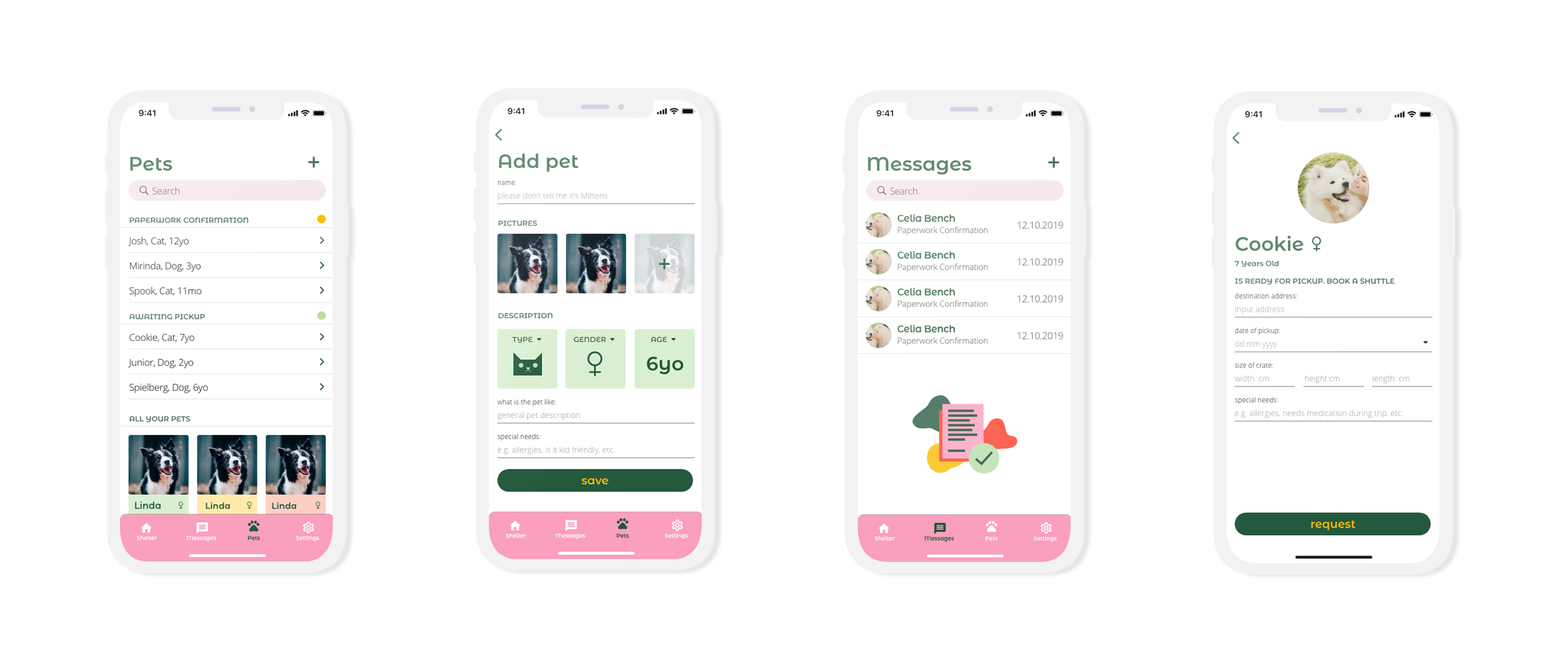 Further Development
In the nearest future we will proceed with extensive research towards how shelters work and what processes they would need covered the most in their day to day work lives. Due to limited team size (currently, me working alone) and time constraints, it is crucial to manage priorities wisely and focus on building the part of the product that would ensure the strongest growth and offer something of value to the society.